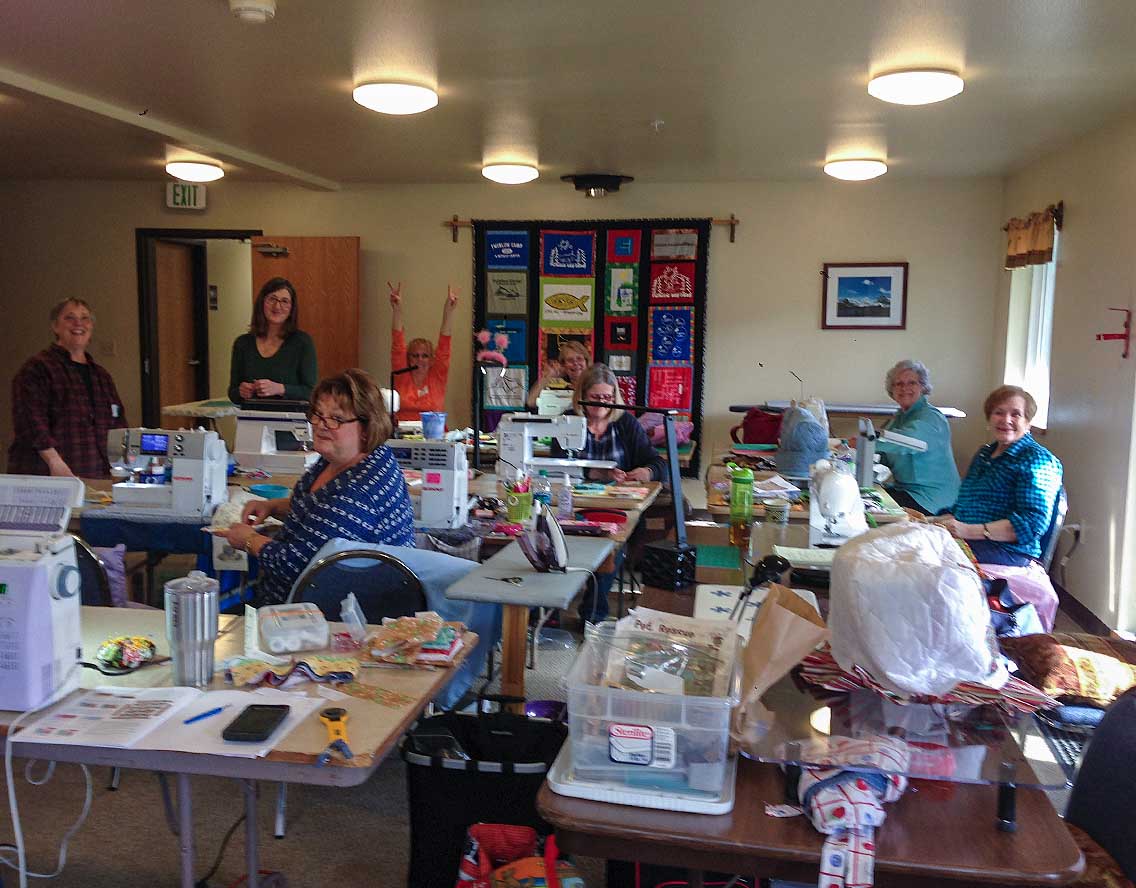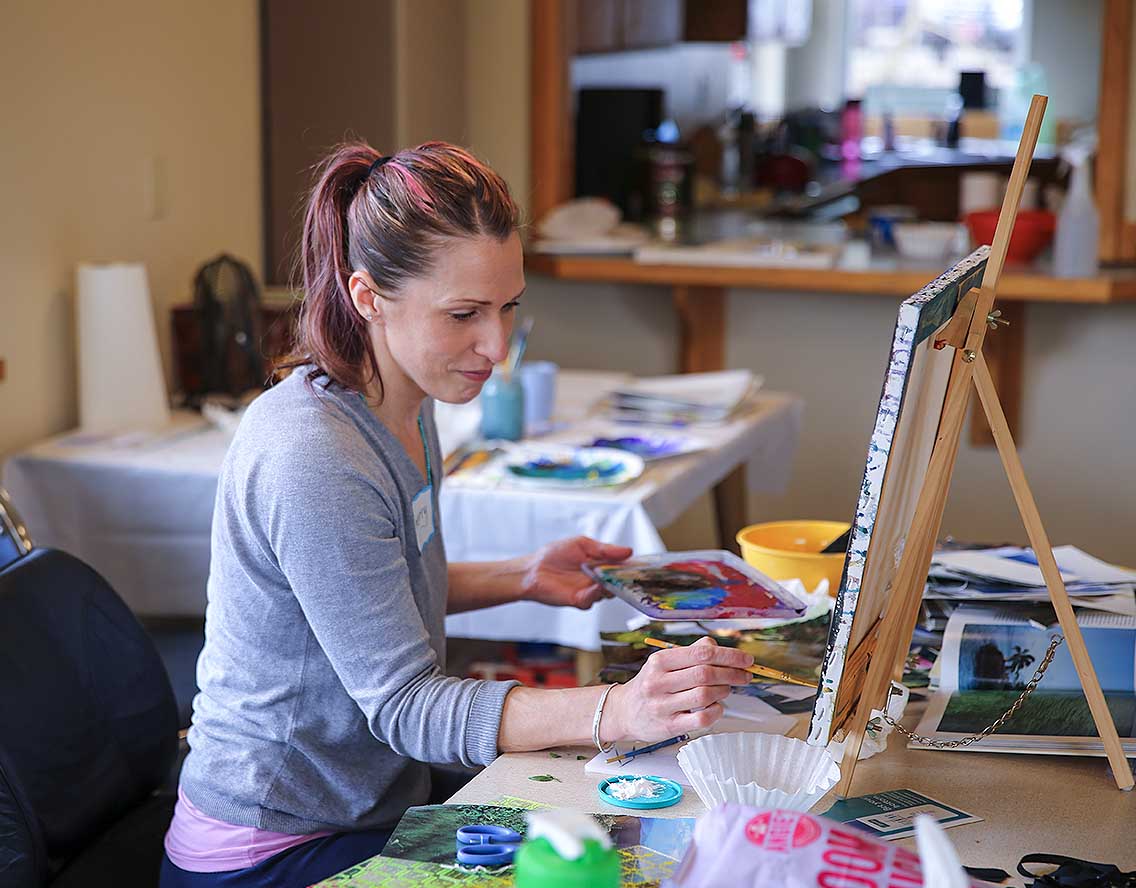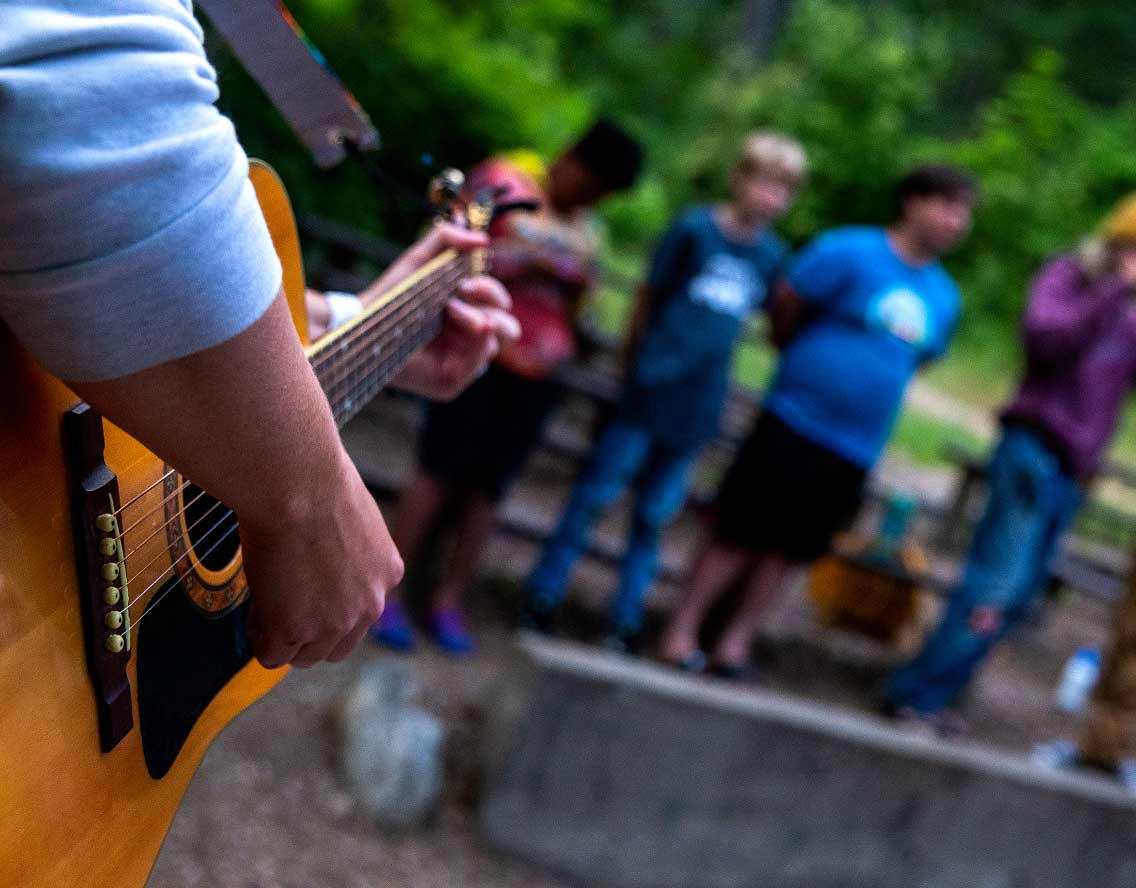 Twinlow Camp and Retreat Center offers a wide variety of activities and accommodations perfect for your family reunion, church retreat, or weekend getaway! With four different accommodation styles and room for 200 guests (Children to adults), Twinlow is the perfect year-round place for your retreat, group or event.
Enjoy unique opportunities such as swimming, kayaking, hiking, campfire, crafting, cross-country skiing and more. The truth is—you can make your custom retreat yours. We are here to help you make it happen. From booking to arrival and throughout your stay, Twinlow's friendly staff are here to help you find relaxation in North Idaho.
Let us take care of the cooking and cleaning while you spend time enjoying nature and time with one another. Our kitchen staff will make deliciously healthy meals that accommodate your group's dietary needs.
Spend your whole retreat on-site at camp or head out for the day. We are close to some great hiking, rafting, and other adventurous activities like Silverwood Theme Park, Schweitzer Ski Resort or Farragut State Park. We also have friendly staff ready to help lead programs like team building as well as trained lifeguards to keep you safe at the waterfront.
Contact us today and start planning your escape to the wilderness!
Twinlow Camp and Retreat Center is nestled into a hillside on the shores of Lower Twin Lakes in North Idaho.
With beds for 200 guests in four different accommodation options, we know you are going to be comfortable here.
Along with excellent lodging, we have plenty of indoor meeting spaces for groups of all sizes to fit all needs. Our Dining Hall is set up with a full sound system, projector, and screen—perfect for worship, community meetings, or movie nights. The Fireside Room has a portable screen, projector, and wireless bluetooth speaker and microphone. This space is perfect for smaller groups to meet, worship, or to play board games. Selkirk Lodge's two living/meeting rooms are great for crafting/quilting groups, smaller meetings of fewer than 30 guests, and relaxation at the end of the day. Portable screen, projector, and wireless Bluetooth speaker are available.
Twinlow sits on 40 acres of woods and waterfront, so there is plenty of room to play, explore, and relax. Always available is the world's best playfield—perfect for frisbee, soccer, football, or sledding in the winter. Arrange with Twinlow staff to have a lifeguard on duty at our waterfront in the summer months, so you can enjoy our inflatable toys, swimming, or human-powered boats.
Contact us for more information and to book your church retreat, gathering, event or reunion today!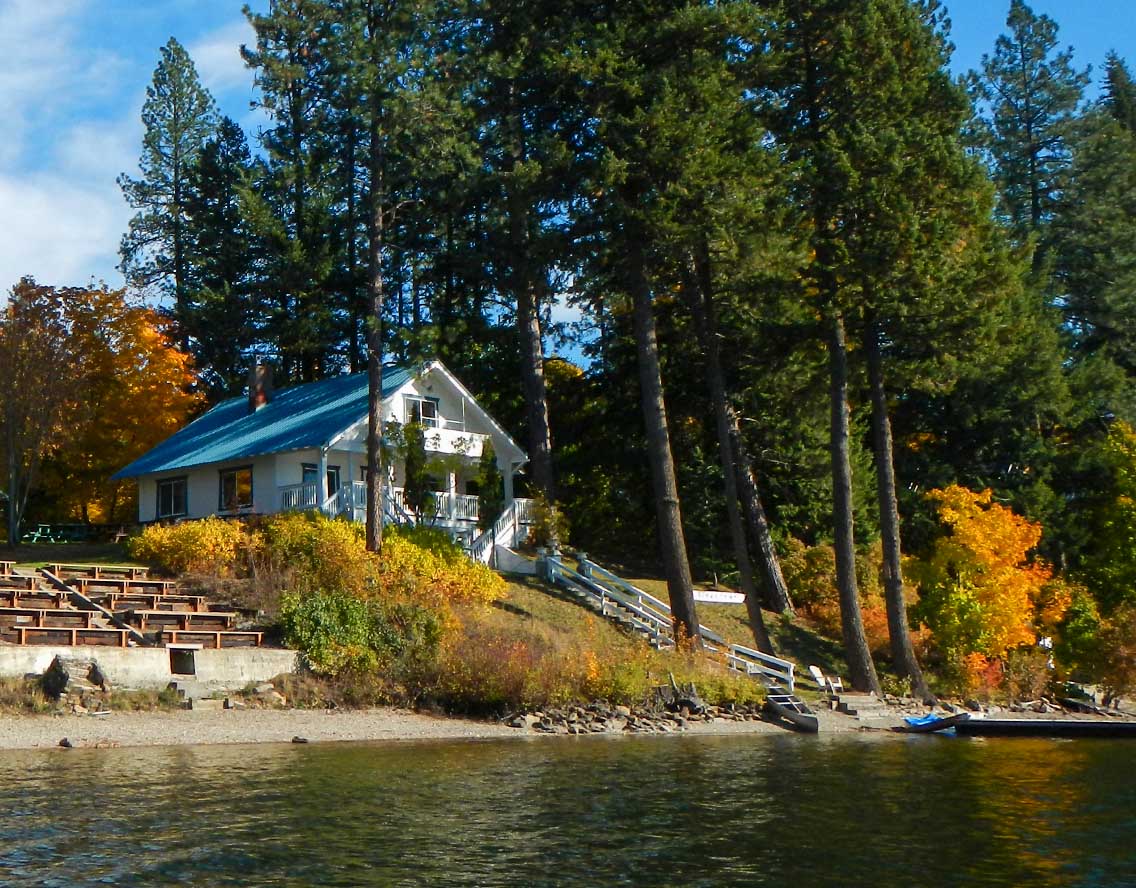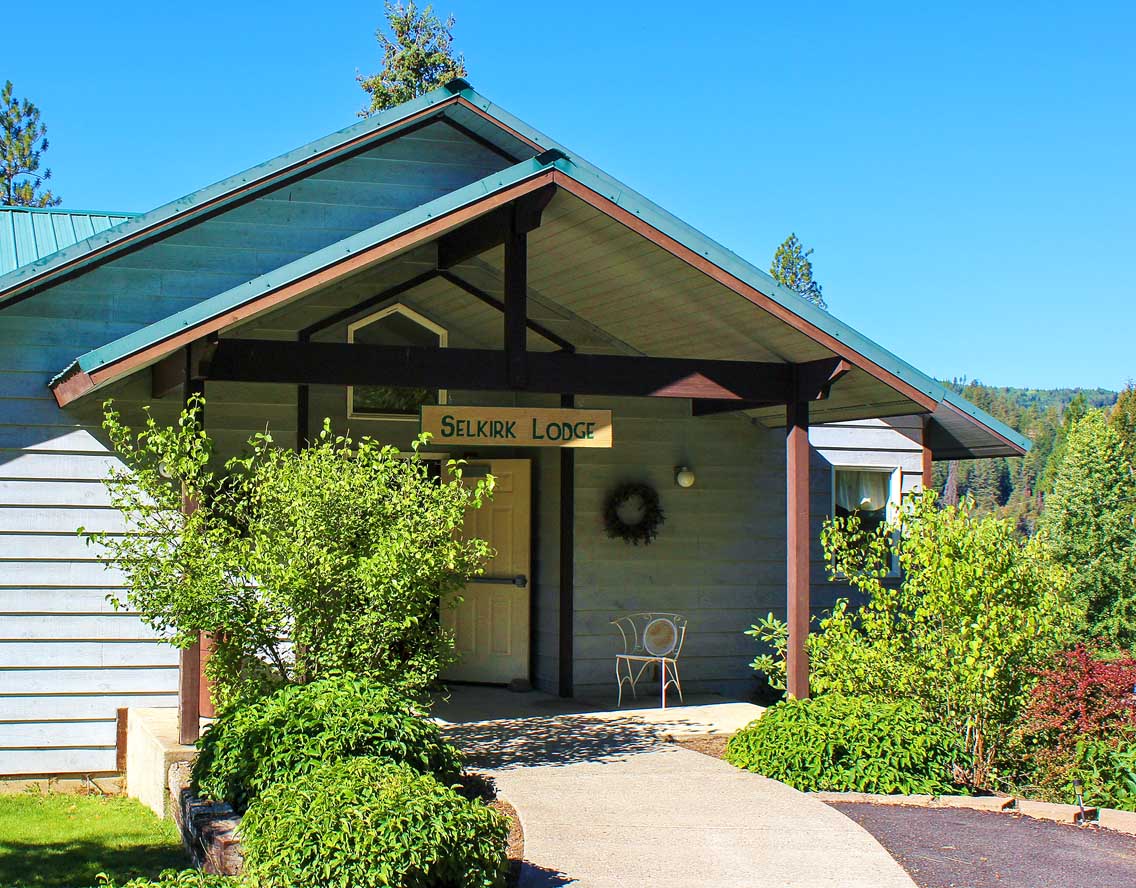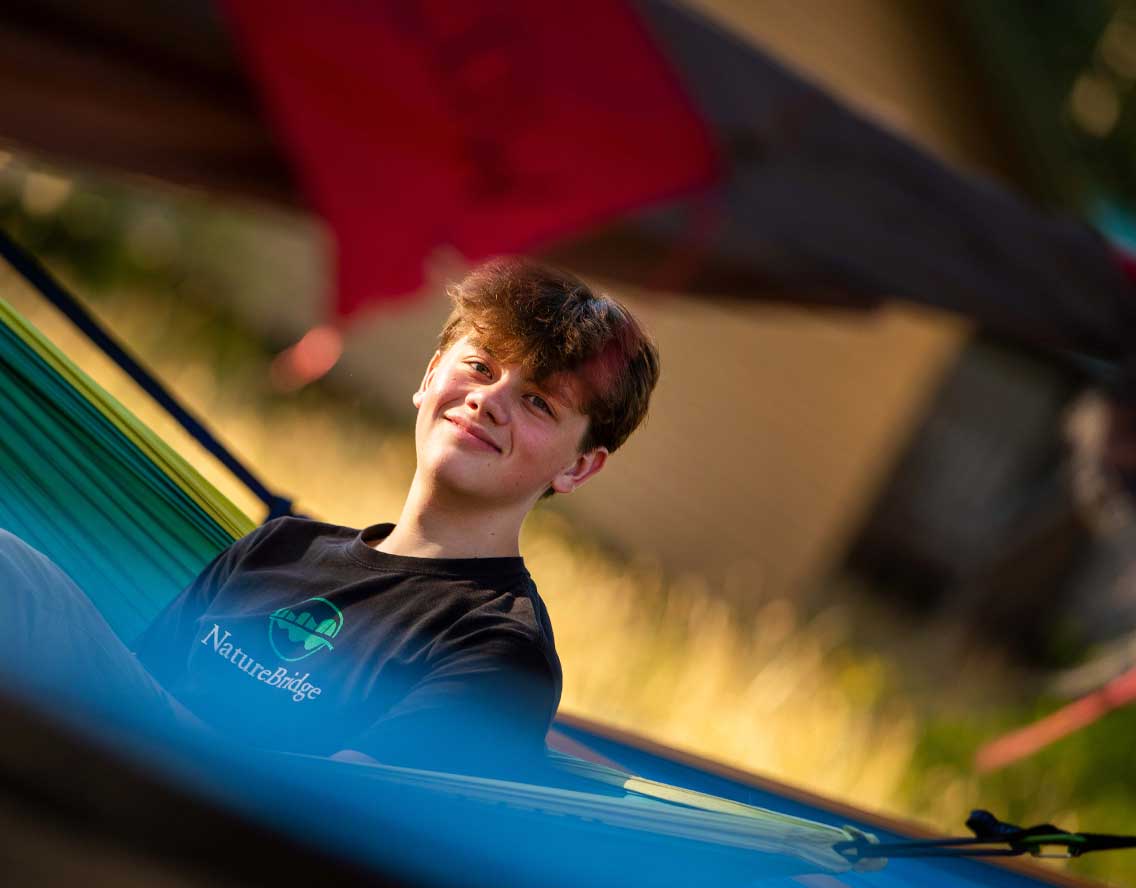 Because every reunion/retreat is unique so are our prices. We offer packages for groups wanting meals as well as accommodations. If you are interested in staying in the Retreat Center or our Peaceful Cabins, Twinlow must provide meals due to lack of kitchen facilities. For groups under 40 wanting to stay in Selkirk Lodge or Pinecrest, there is an option to prepare your own meals. We aim to be an affordable option for your group, so our pricing is always as low as possible. Contact us for pricing information for your group*.
To book with us, we will need to know the dates you are interested in, how many will be in your group, if you are planning on doing meals with us, and any extras you would like (waterfront, archery, etc.). After we have all that information, our staff will send you a contract. You have 15 days to send the contract back to us with a non-refundable 25% deposit. Final payment is due at check-in.
Between booking and departure, our staff are always available to help you plan your retreat, add extras, coordinate meals, and suggest off-site activities. We want you to find adventure, relaxation and rest. Contact us today to set up your escape to the wilderness!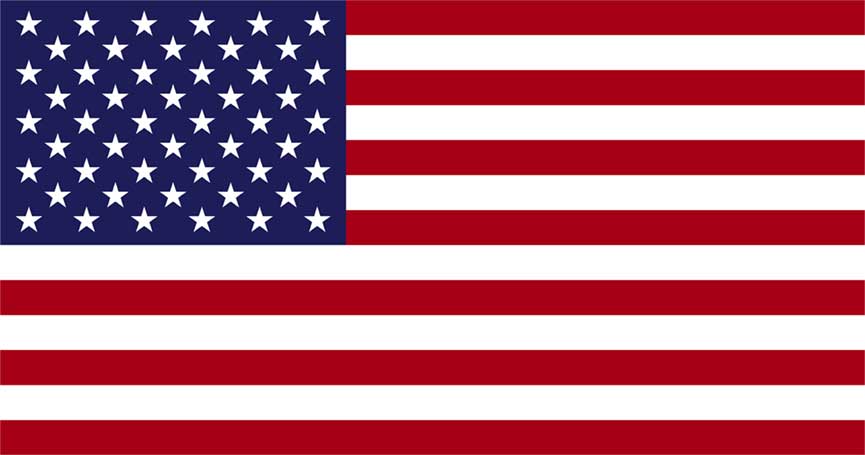 *United Methodist, Military, Volunteer, and First Responder discounts are available.
What's it like to book in the winter? Beautiful.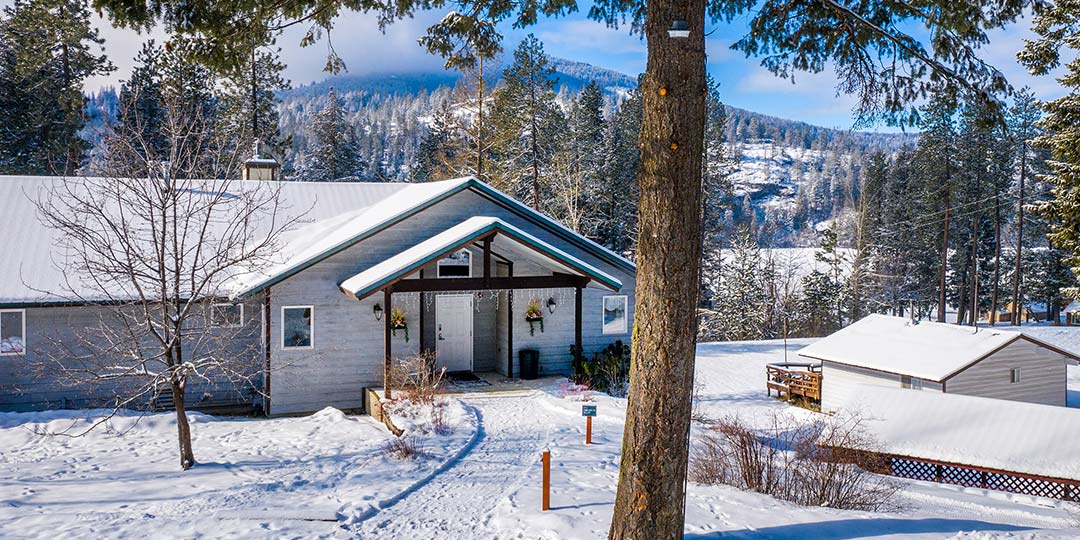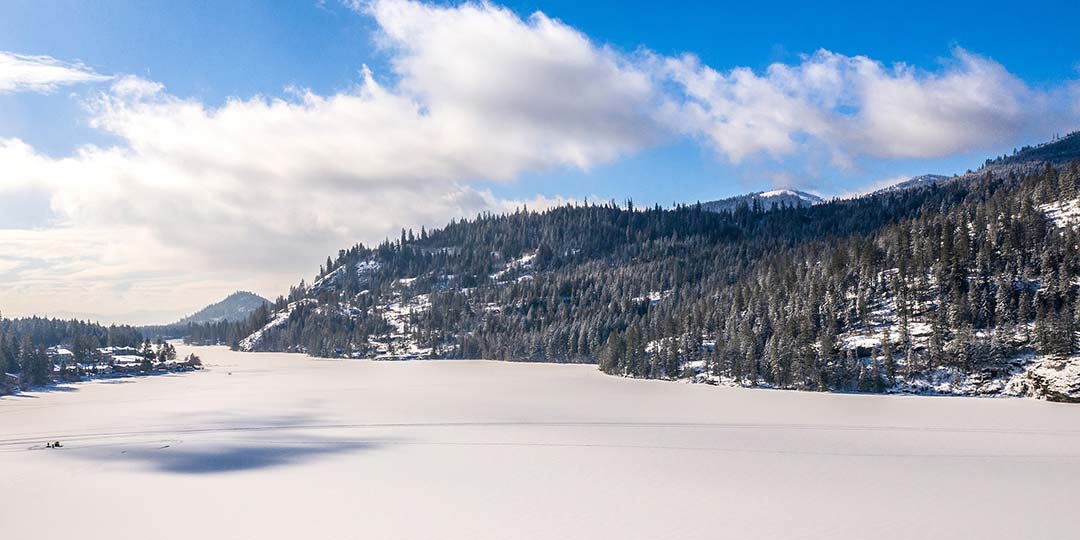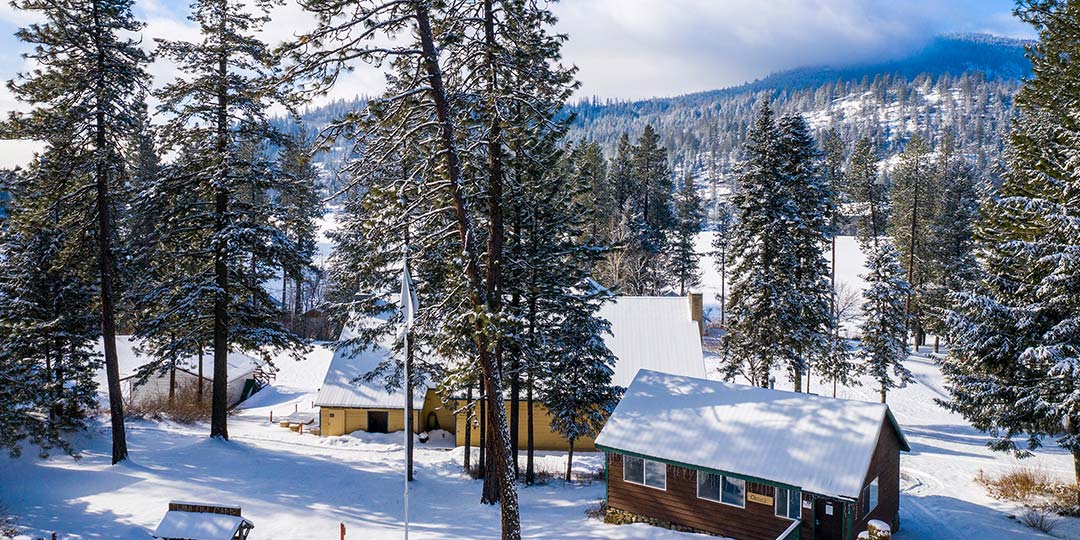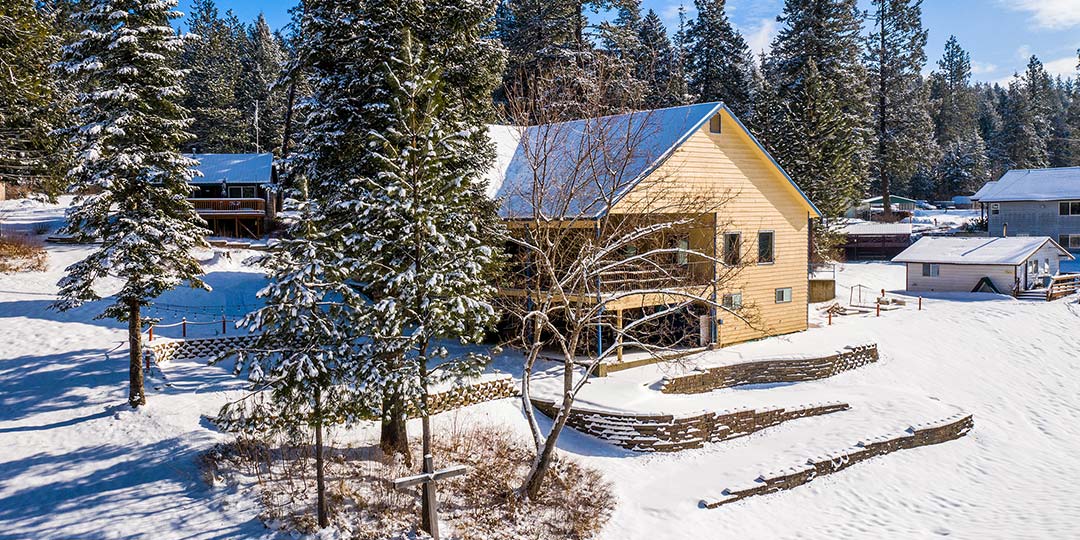 Extras and Off-Site Adventures
Twinlow has many free and affordable options for your group to enjoy while they are here.
Free Activities:
Campfires

Sledding in the winter

BroomBall in the winter

Nature Walks, including our Stone Labyrinth

Frisbee Golf

Ultimate Frisbee

Tether ball

9-square in the air

Gaga Ball

Basketball

Volleyball

Soccer

Football

Cornhole

Ping pong

Board games and puzzles

Other field games
Off-Site Adventures
Twin Lakes Village Golf Course – ¼ mile down the road

Silverwood Theme Park – 15 minute drive

Triple Play Family Fun Park – 20 minute drive

Hiawatha Mountain Bike Trail – 1.5 hour drive

Downtown Coeur d'Alene – 30 minute drive

Schweitzer Mountain Ski Resort – 1 hour drive

Silver Mountain Resort – 1 hour drive

Lookout Ski Area – 1.5 hour drive

Mt. Spokane – 1 hour drive

49° North Ski Area – 1 hour drive

Downtown Spokane – 45 minute drive

Greenbluff Orchards – 45 minute drive

Farragut State Park – 20 minute drive

Downtown Sandpoint – 45 minute drive
EXTRA ACTIVITIES:
Waterfront – $50 per hour

Swimming
Kayaking
Canoeing
Paddle Boarding
Log Rolling
Inflatable Floating Trampoline and Slide

Archery – $20 per hour for group of 10

Includes instructor & supplies

Crafts – $20 per hour for group of 10

Includes staff and supplies

Games – $10 per hour

Includes staff & Supplies

Team Building – $30 per hour for group of 10
Twinlow Camp offers retreat packages for youth, families and adults from many areas including but not limited to:
Twinlow Camp, Twinlow Retreat Center, Overnight Retreats for Kids & Teens, Adult Retreats,
Church or Business getaway

:
Rathdrum, Idaho • Post Falls, Idaho • Coeur d'Alene, Idaho • Spokane, Washington • Sandpoint, Idaho • Tri-Cities, Washington • Inland Northwest • North Idaho • Northern Idaho
If you're looking for a serene and picturesque setting for your next corporate, group or church retreat, Twinlow Camp and Retreat Center is the perfect choice. Nestled in the heart of the Pacific Northwest, Twinlow offers a peaceful escape from the hustle and bustle of city life, surrounded by stunning natural beauty. With comfortable accommodations and beautiful facilities, Twinlow is an ideal location for groups of all sizes. Its experienced and dedicated staff will work with you to create a custom retreat experience tailored to your specific needs, ensuring that you and your team get the most out of your time at Twinlow. Whether you're looking to boost team morale, foster creativity, or simply unwind in a peaceful setting, Twinlow Camp and Retreat Center provides the perfect blend of nature and comfort for your next retreat.
Host Your Next Corporate, Group or church Retreat at Twinlow Camp and Retreat Center: A Perfect Blend of Nature and Comfort.
Find rest on Holy Grounds on the shores of Lower Twin Lakes. We can help you with booking, planning, and catering! Find Retreat and Conference Centers, Rent Camps for individual and groups, Spiritual Retreat venues, wellness spaces and many more.  What are you waiting for? The wilderness is calling.