Twinlow's camp store, "The Oar," is located in the Fireside Room on the lower level of the Dining Hall. It is open for campers during the week during free time and at check-out. Guests can arrange with Twinlow staff to open the store during their retreat as well.
For campers, we operate a debit system where they deposit money at the beginning of the week and pick up the remainder at check-out. $10-$20 is plenty of money for the week for snacks and beverages. If campers wish to purchase toys or apparel, they will need a bit more money, or you can always pick up a hoodie or water bottle during check-in or out. We do accept cash, checks made to "Twinlow,", or credit/debit cards.
We also operate a coffee shop, "Camp Grounds," for high school campers and adults to enjoy. Guest groups who wish to have the coffee shop open during their stay should arrange times with Twinlow staff before your visit. We partner with a local roaster, Swell Coffee, for our espresso beans.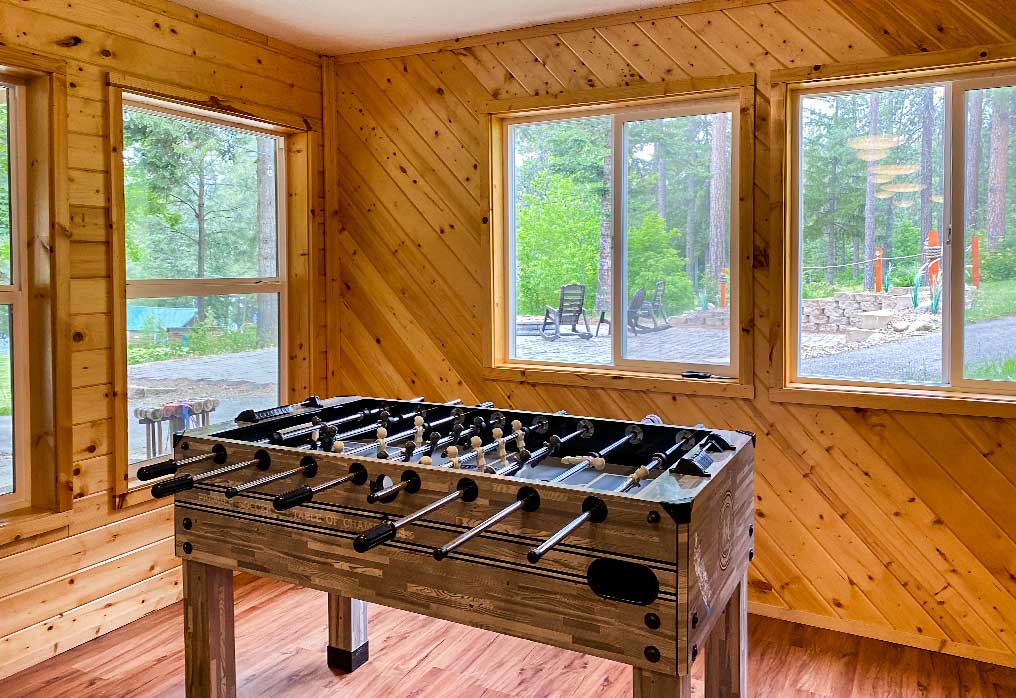 Our coffee shop, Camp Grounds, is open every day during the summer for high school campers, staff, volunteers, and other adults to enjoy a caffeinated beverage. We partner with a local coffee roaster, Swell Coffee, to bring you the perfect espresso. Guest groups can arrange with Twinlow staff before your trip for Camp Grounds and the Oar to be open for use. All drinks are $3.00, and we brew both cold and hot drinks for your enjoyment.
Hoodies – $35.00
T-Shirts – $5.00
Hats – $15.00
Nalgene Water Bottles – $15.00
Stuffed Toys – $9.00
Sunglasses – $8.00
Round Stickers – $3.00
Dye Cut Stickers – $5.00
Ice Cream – $2.00
Coffee Drinks – $3.00
Candy – $1.00
Drinks – $1.00
If you are interested in purchasing any of our store items in the off-summer months, please send an email to [email protected] with your size, item name, and address. We will do the best to fulfill your order and get your camp swag to you fast!