Nestled amidst the breathtaking beauty of Twin Lakes in North Idaho, Twinlow Camp and Retreat Center has become a beloved destination for church groups in the North Idaho region seeking an ideal venue for their group retreats and camps. With its serene surroundings, excellent facilities, and a commitment to fostering spiritual growth, Twinlow has earned a special place in the hearts of many church groups in the North Idaho area. In this blog post, we will explore why church groups from North Idaho love bringing their children, youth, and adults to Twinlow for retreats and camps, and how Twinlow is an ideal venue for such gatherings.

Twinlow Camp and Retreat Center: Your Spiritual Oasis for Growth and Reflection
Church groups in North Idaho appreciate Twinlow's serene and peaceful setting, which provides an ideal backdrop for spiritual growth and reflection. The camp's natural beauty and tranquil atmosphere allow participants to disconnect from their everyday lives and reconnect with their faith. Whether it's a weekend retreat for adults or a summer camp for kids, Twinlow offers an environment that encourages participants to deepen their relationship with God.
Twinlow Camp and Retreat Center: Rustic Facilities and Amenities for Your Group in northern Idaho
Twinlow Camp and Retreat Center boasts exceptional rustic facilities designed to cater to the needs of church groups in North Idaho. With four different accommodation styles and room for 200 guests of all ages, Twinlow is the perfect year-round place for your retreat, group, or event. From well-maintained cabins for accommodations to versatile meeting spaces for worship and group activities, Twinlow ensures that every aspect of a retreat or camp is well taken care of. Church groups from North Idaho can focus on their spiritual goals and programming while Twinlow handles the logistics. Along with excellent lodging, we have plenty of indoor meeting spaces for groups of all sizes to fit all needs. Our Dining Hall is set up with a full sound system, projector, and screen—perfect for worship, community meetings, or movie nights. The Fireside Room has a portable screen, projector, and wireless Bluetooth speaker and microphone. This space is perfect for smaller groups to meet, worship, or play board games. Selkirk Lodge's two living/meeting rooms are great for crafting/quilting groups, smaller meetings of fewer than 30 guests, and relaxation at the end of the day. Portable screen, projector, and wireless Bluetooth speaker are available.

Twinlow Camps: Empowering Idaho Youth with Faith and Friendship
For church groups in North Idaho with a focus on youth development, Twinlow offers a range of their own overnight summer camps and day camps that empower young individuals to grow spiritually and personally. These camps provide a safe and nurturing environment for kids to build lifelong friendships, learn important life skills, and deepen their understanding of their faith. Besides Twinlow's camps, North Idaho church groups can also create their own camps for their children and find that youth camps are instrumental in nurturing the next generation of church leaders. With beds for 200 guests in four different accommodation options, we know you are going to be comfortable here.
Tailored Retreats North Idaho, Twinlow: Your Unique Spiritual Journey, We offer packages for groups wanting meals as well as accommodations
Twinlow recognizes that no two church groups are the same. Therefore, they offer tailored retreat experiences that align with the unique goals and needs of each group from North Idaho. Whether it's a men's retreat, women's retreat, or a mixed-age group seeking spiritual renewal, Twinlow's experienced staff works closely with church leaders from North Idaho to create a customized program that meets their objectives. Between booking and departure, our staff are always available to help you plan your retreat, add extras, coordinate meals, and suggest off-site activities. We want you to find adventure, relaxation, and rest. Contact us today to set up your escape to the wilderness!

From the mini golf course to the lake: Twinlow's Team Building Adventures for Your Group in Idaho
North Idaho church groups also appreciate Twinlow's ability to facilitate team building and bonding experiences. Whether it's through our rock climbing wall, our beautiful mini golf course, group challenges, or other team-building activities, Twinlow encourages members to strengthen their connections and work together to achieve common goals. This sense of unity and fellowship extends beyond the camp, enriching the church community in North Idaho.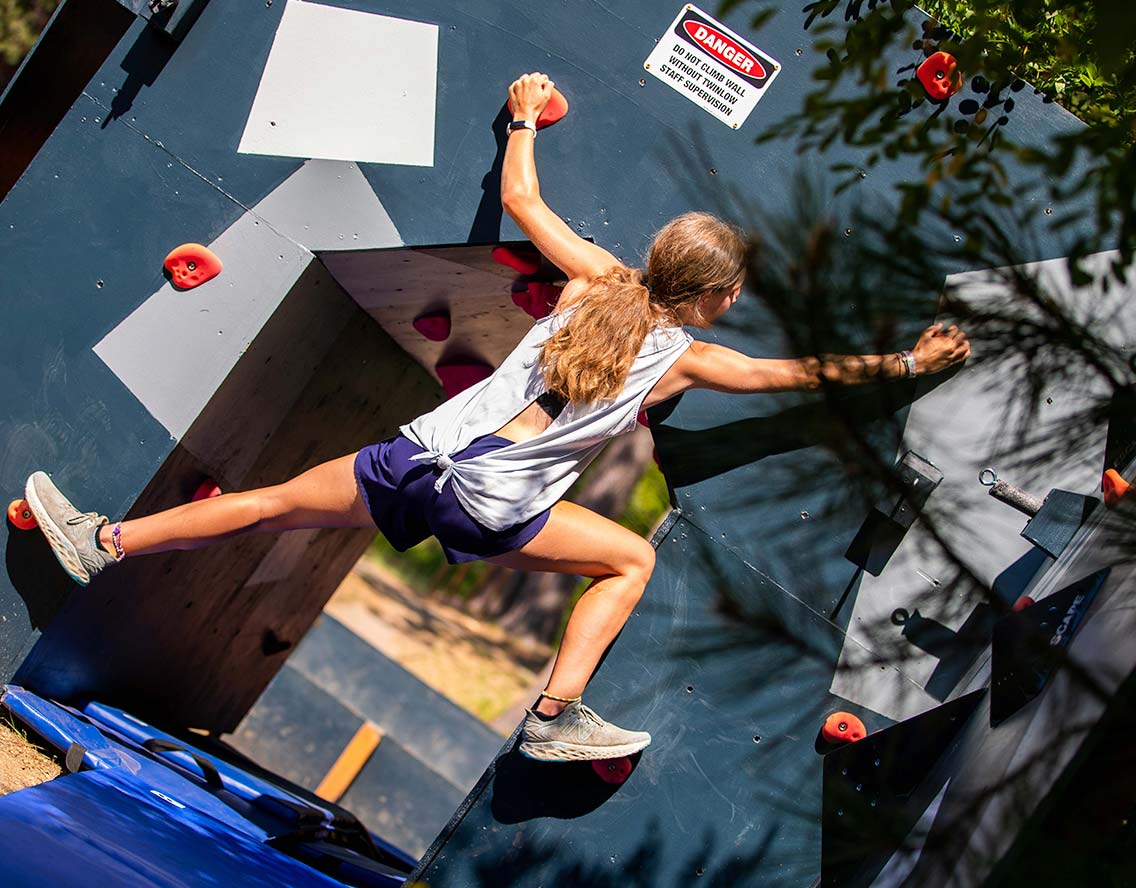 Trust the Experts: Twinlow's American Red Cross Certified and Caring Staff
One of the hallmarks of Twinlow Camp and Retreat Center is its dedicated and caring staff. The team at Twinlow is passionate about creating a welcoming and supportive environment for all participants from North Idaho. They are trained to handle the unique needs of church groups, ensuring that everyone feels valued, heard, and supported throughout their stay. Let us take care of the cooking and cleaning while you spend time enjoying nature and time with one another. Our kitchen staff will make deliciously healthy meals that accommodate your group's dietary needs.

Convenient Location: Getting to Twinlow Camp and Retreat Center from North Idaho
Twinlow's location, just a short 25-minute drive from Coeur d'Alene, makes it easily accessible for church groups in the area. Twinlow is just 5 minutes up the road from Rathdrum, ID and only 15 minutes from Post Falls. This convenience allows North Idaho churches to plan more frequent retreats and camps without the hassle of long travel times. The accessibility of Twinlow is a significant factor in why North Idaho church groups keep coming back year after year. Twinlow Camp and Retreat Center is just off Highway 41 on nicely paved and maintained roads. Twinlow is accessible year-round, even in the winter.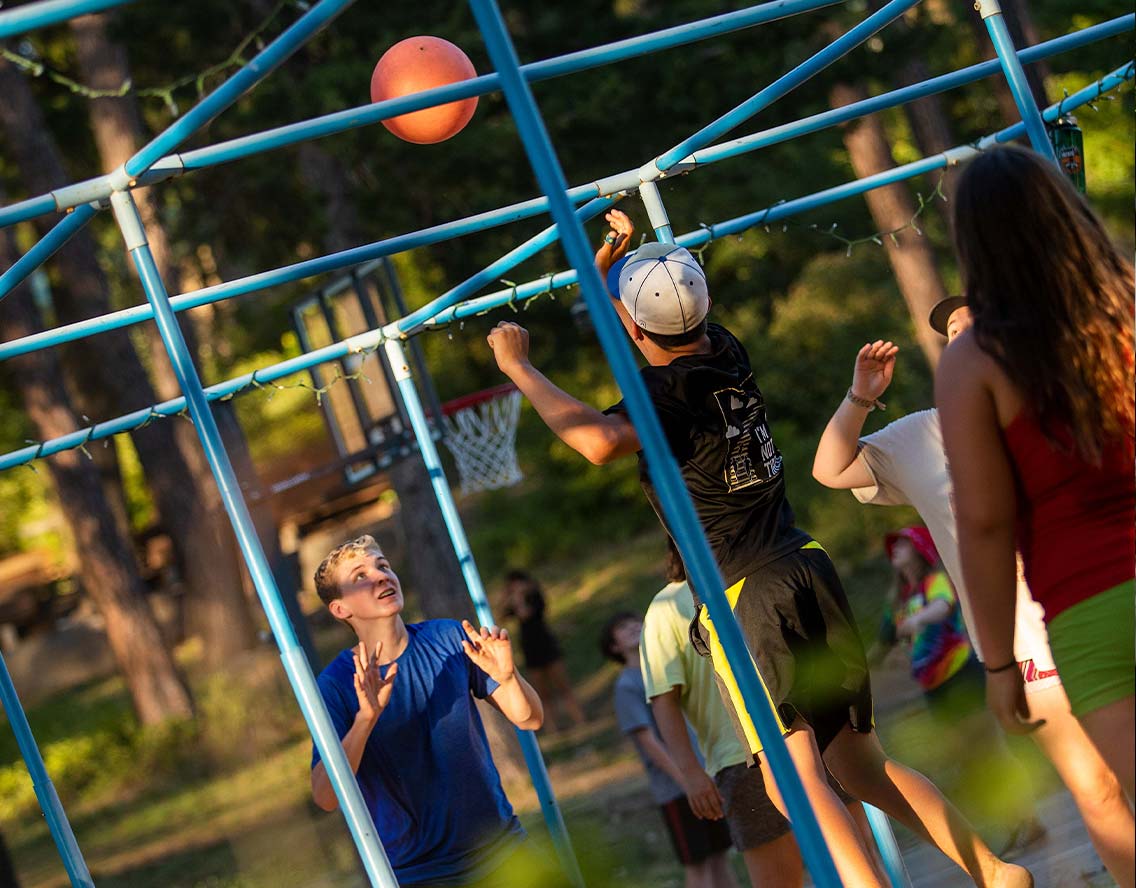 Affordable Group Retreats at Twinlow: Quality and Savings Combined near Post Falls, ID
In addition to its exceptional facilities and services, Twinlow also offers affordable group retreat and camp packages, making it a cost-effective choice for church groups in North Idaho. This affordability ensures that church groups can allocate more of their budget to programming and activities, enhancing the overall experience for their members. Because every reunion/retreat is unique, so are our prices. We offer packages for groups wanting meals as well as accommodations. If you are interested in staying in the Retreat Center or our Peaceful Cabins, Twinlow must provide meals due to a lack of kitchen facilities. For groups under 40 wanting to stay in Selkirk Lodge or Pinecrest, there is an option to prepare your own meals. We aim to be an affordable option for your group, so our pricing is always as low as possible. Contact us for pricing information for your group.
Unveiling the Choice of North Idaho: Twinlow Camp and Retreat Center – A Haven for Transformative Retreats and Spiritual Unity

Twinlow Camp and Retreat Center has become a cherished venue for church groups in North Idaho seeking to create meaningful and spiritually enriching experiences for their members. With its serene setting, exceptional facilities, tailored retreat experiences, and a commitment to youth empowerment, Twinlow continues to be a top choice for church groups of all ages. Whether it's fostering spiritual growth, team building, or simply providing a peaceful escape from the hustle and bustle of life, Twinlow stands as a testament to the enduring bond between North Idaho church groups and this extraordinary group retreat and camp venue located on the stunning Twin Lakes in Idaho.